Who Creates The Murals?
Mr. Nice Guy locations present a colorful presentation of their surrounding communities. We do that through super graphic photography of local attractions and personalities in our interiors and, where possible, on outside murals. The murals are composite "collages" evoking the people, landmarks, energy and beauty of the area.
This graphics team is composed of Sharon Sinclair, Michael McHugh and Larry Hitchcock. They have known each other and worked together for over 30 years. Sharon and Larry have been partners throughout this time, designing major rock tours for Alice Cooper, Rolling Stones, Pink Floyd, ZZ Top and dozens of others. They also designed and project managed events such as the Opening and Closing Ceremonies for the LA Olympics, Live Aid, Farm Aid and Amnesty International. Sharon has designed commercial interiors for award-winning stores, such as Pebble Beach Golf retail, Century City's Raffia and Park City. Larry was a Creative VP for Disney Imagineering, running design teams for numerous projects from Paris to Tokyo. Links: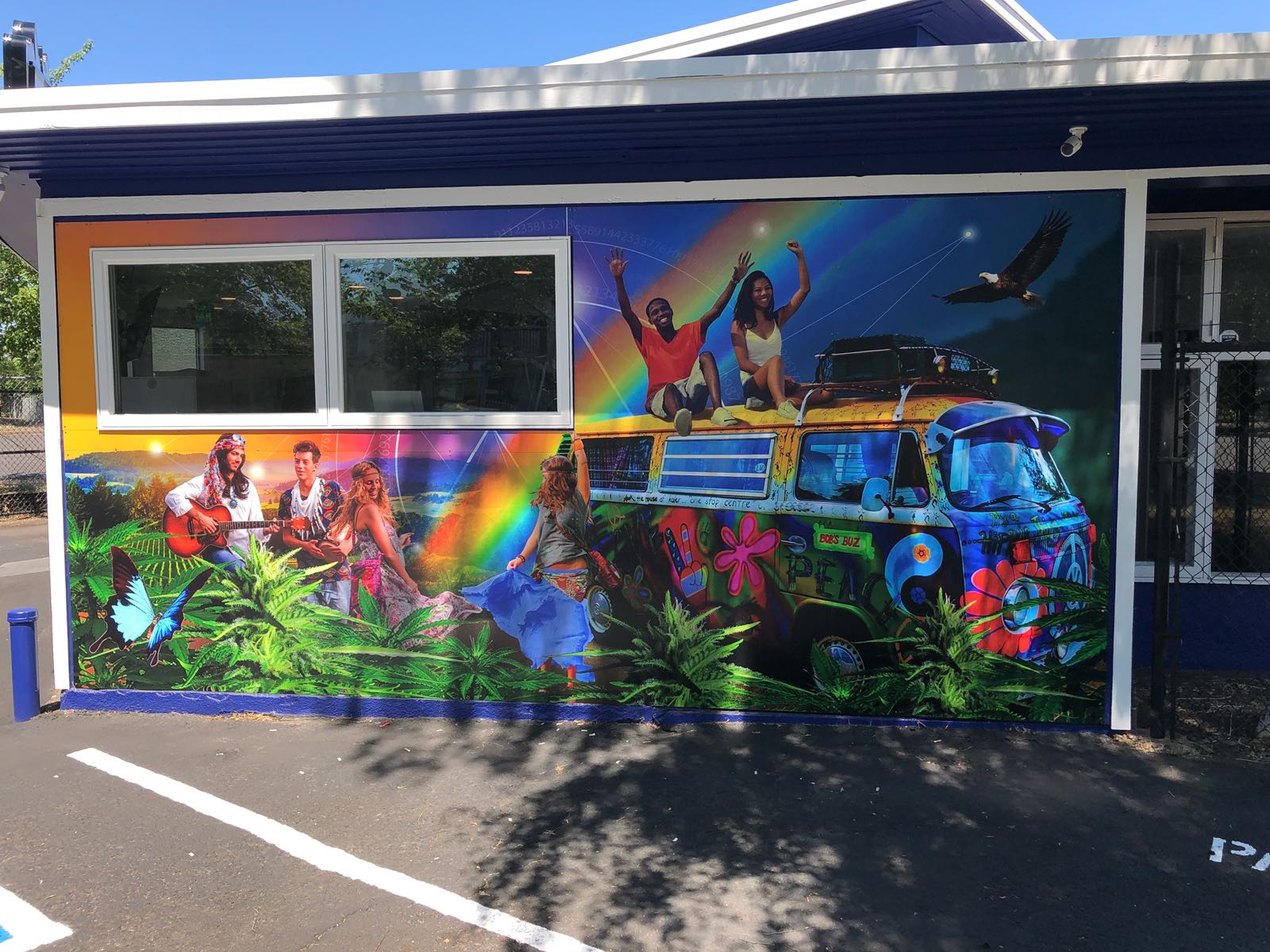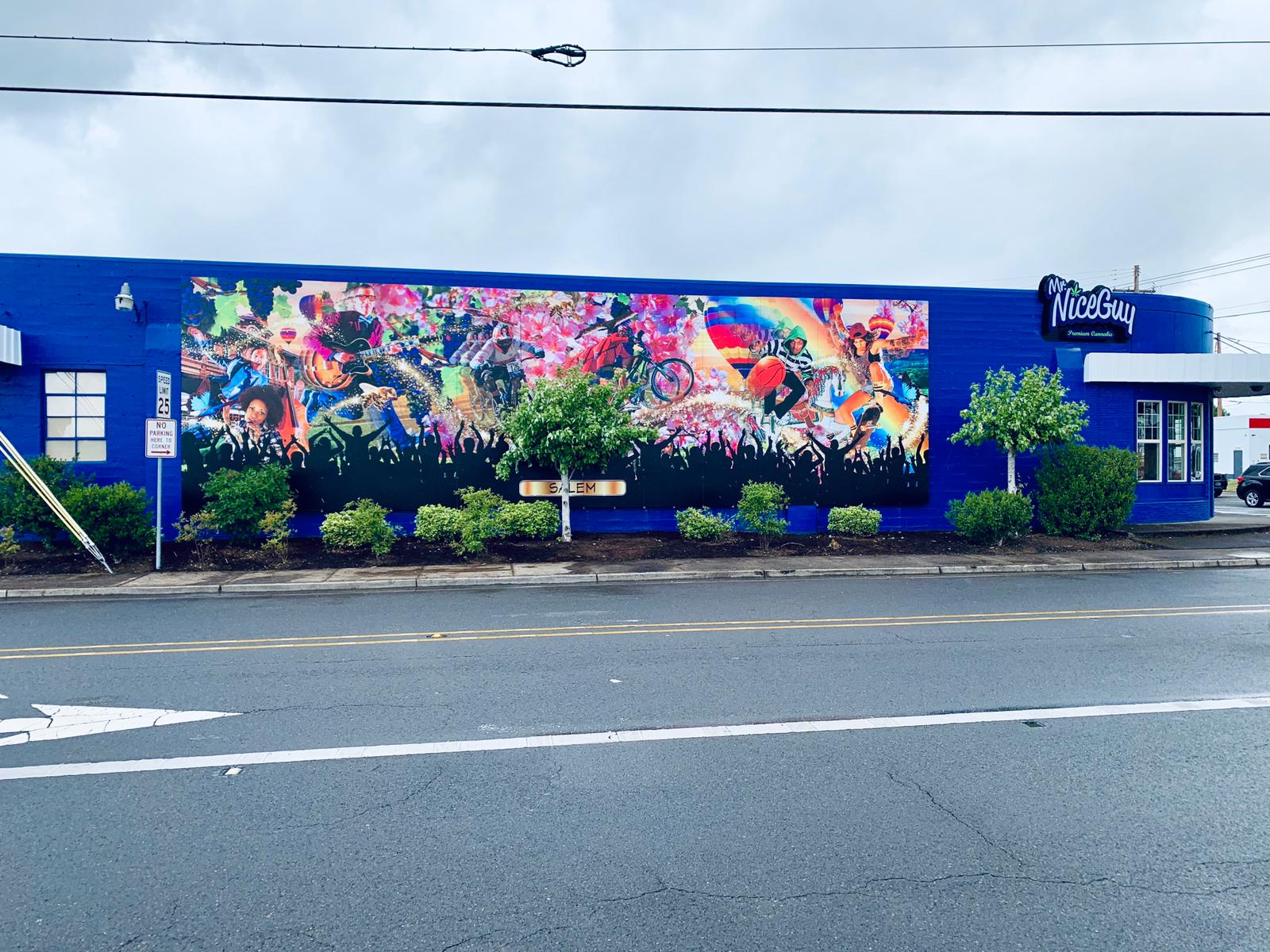 We met when Michael McHugh was developing the "Miami Vice Action Spectacular" stunt show at Universal Studios Hollywood where he was a Show designer and art director for new rides and attractions. McHugh helped develop, many of the attractions in the first Universal Studios Florida project ranging from the E.T. Ride to the first explosive action packed night-time lagoon show. Michael is a creative/technical designer and producer who has created and developed entertainment projects around the world. He comes form a diverse background that includes design and production of large architectural retail development, museums, theme park attractions and animation.
He was the lead designer for the "Gobots" at Hanna Barbera, helping bring the popular toys to life. Michael has created engaging environments for Universal attractions and spearheaded creative teams for large and small projects for other major developers. More recently, he has directed computer game artistic direction and developments in VR and 3-D digital formats, including working in VR with new clients. He also explores new creative technologies with his LED product development company FlexTek-Media LLC. He and his wife Tricia, work hand in glove on many fun projects including a glass company making whimsical beach gifts, children's books and whatever creative project that comes to their door.
Sharon and Michael have created compelling imagery for each location that reflects the strength of each locale.
Enjoy and please let us know what you think!